Miss Iriga is Katrina Euda Sumayao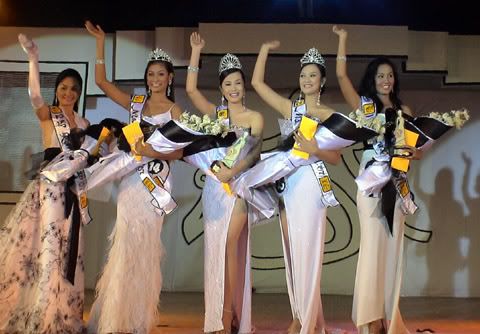 A seventeen year old unassuming college lass won the title of Miss Iriga 2007 and the top prize of Php 50,000.00 plus three other minor awards in this year`s edition of the Iriga City Beauty Pageant held in connection with the city`s celebration of its pintakasi each year on June 13.

Katrina Euda R. Sumayao bested a field of 20 young, beautiful and talented ladies in an elegant and spectacular coronation night held at the newly repaired (damaged by Typhoon Reming) City Colosseum on June 11, 2007.


Her royal court includes Ms. Rinconada Jennifer S. Arguelles of Bato, Cam. Sur; Ms. Tourism Shecill Bhertie Bagaporo of Iriga City; 1st runner-up Dona Ann R. Oñate of Nabua; and 2nd runner-up Sweinah V. Romaraog of Bato.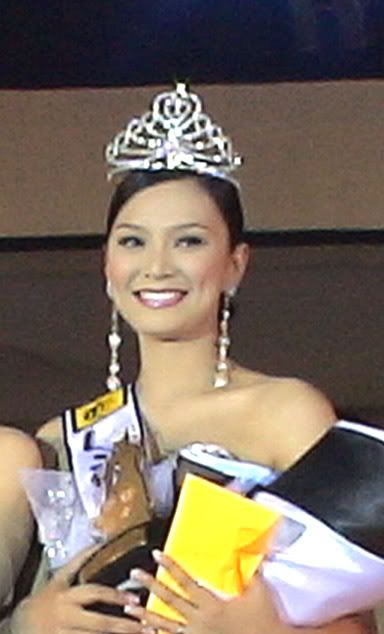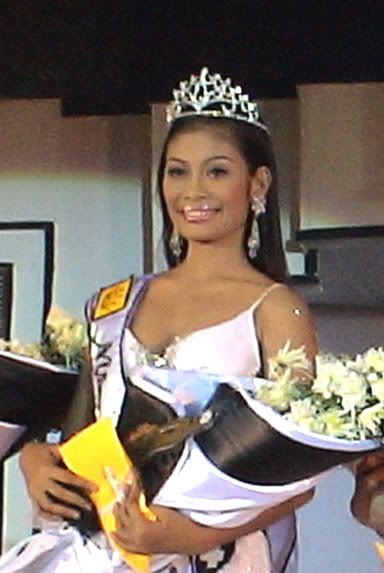 The bevy of beauties dazzled the crowd with their breath-taking opening number and their inspiring production number in their enchanting evening gowns. The show, whose theme is "Healing the World" brought into focus, yet again, one of Iriga City Mayor Madel Alfelor-Gazmen`s passionate advocacy of conserving nature and saving it for future generations.

The evening gown competition strayed away from the usual fashion norm by featuring the students of the only Special Education School (SPED) catering to differently-abled children in Rinconada, translating in sign language the song "Heal the World". It also featured 20 young kids carrying lit candles to whom the candidates passed on seedlings representing the future and the kind of world that they are going to receive.

The show was directed and produced by Mr. Eladio Nagrampa in cooperation with Mayor Madel, the Iriga LGU, the City Tourism Officer Engr. Nona Vanessa M. Santiago and her staff.

Miss Iriga Katrina Euda R. Sumayao is a seventeen year old high school graduate of La Consolacion College of Iriga and had passed the rigid standards of the region`s most academically prestigious educational institution, Bicol University where she will be taking up B.S. Biology. She is a true blue Irigueña.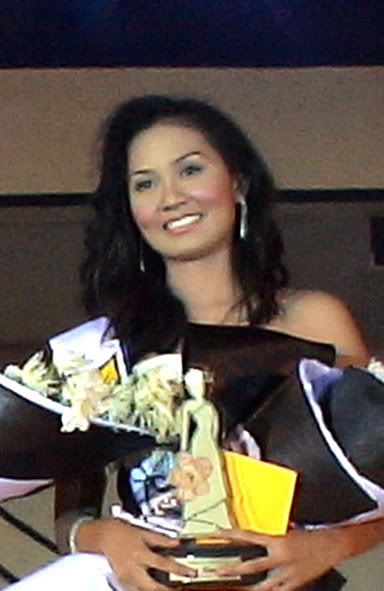 Miss Rinconada Jennifer S. Arguelles is from Bato, Camarines Sur and is a third year nursing student at the Perpetual Help College in Manila. She is 19 years old

Miss Tourism Shecill Bhertie Bagaporo is a 17 year old Irigueña who is studying to be a Nurse at the University of Northeastern Philippines. She will be in her third year.

First Runner-up is Miss Dona Ann R. Oñate, she is Miss intrams 2006 at the Camarines Sur Polytechnic Colleges (CSPC) where she is a 2nd year nursing student. She is 17 years old and hails from Nabua, Camarines Sur.

Second Runner-up is 19-year old Miss Sweinah V. Romaraog of Bato, Camarines Sur. She is in her senior year in nursing at the University of Saint Anthony. (CHIN PINEDA)

Source: http://www.iriga.gov.ph/ic/ic_news.asp?news=202
Labels: Miss Iriga 2007, Official results, Press release
Subscribe to Posts [Atom]